#netdd
.NET DeveloperDays is the biggest event in Central and Eastern Europe dedicated exclusively to application development on the .NET platform. It is designed for architects, developers, testers and project managers using .NET in their work and to those who want to improve their knowledge and skills in this field. The conference content is 100% English, making it easy for the international audience to attend.
DETAILS ABOUT .NET DEVELOPERDAYS 2019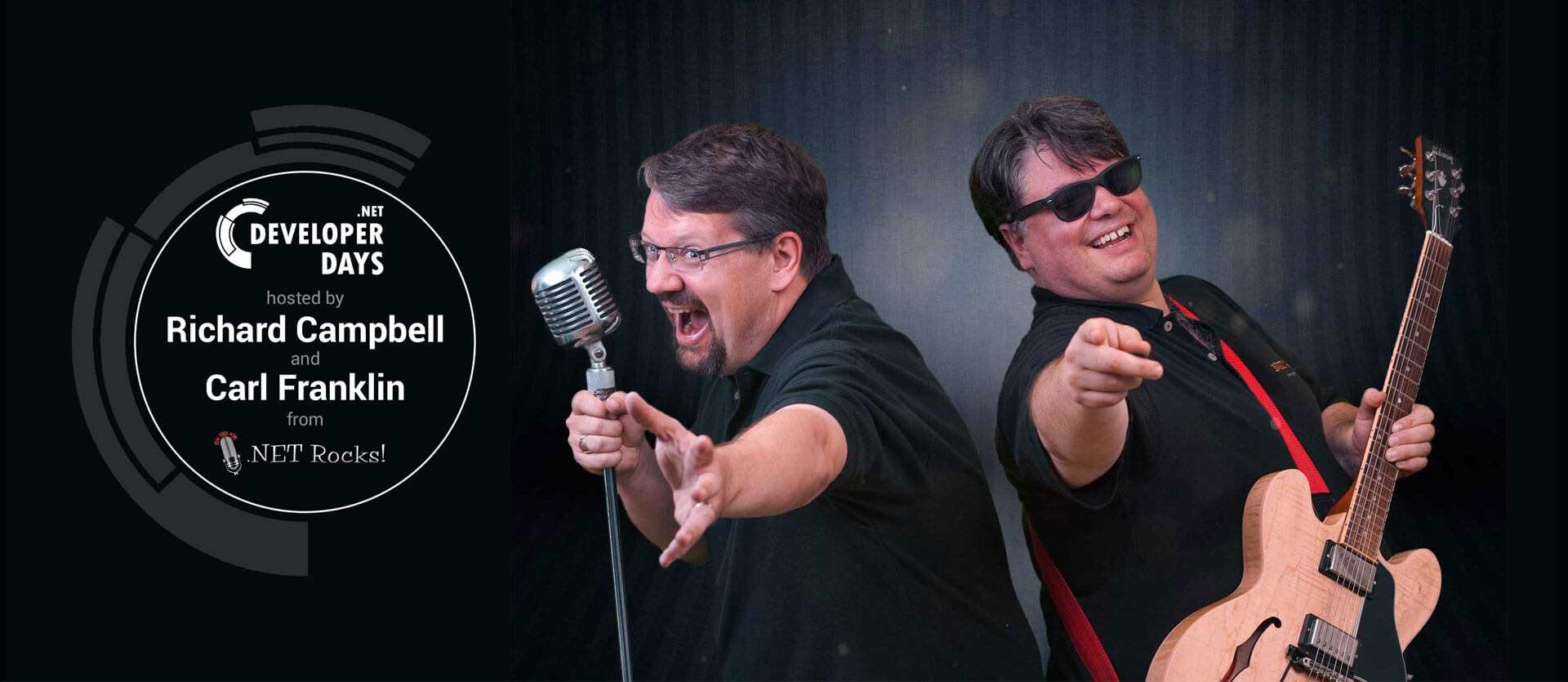 PRE-CONS
Pre-cons are full-day training sessions.
We organize pre-cons conducted as a lecture or as a hands-on workshop.
Number of seats at each pre-con is limited. Register early to avoid disappointment!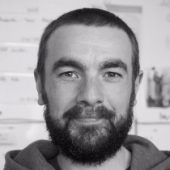 Modernizing .NET Monoliths with Docker and Kubernetes (hands-on)
Docker is a platform for running applications in lightweight units of compute called containers. You can run new and old apps in containers, and get increased portability, security and efficiency for your software. The platform supports the full development and deployment lifecycle – with Docker you can build, ship and run any app anywhere. Docker has had production support for containers since Windows Server 2016, and Windows containers don't need separate licensing.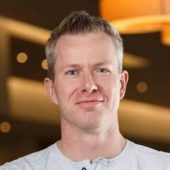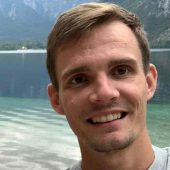 Building modern web applications using .NET Core and Angular (hands-on)
The web has evolved. And the pace just keeps increasing. Let us spend one day together and you'll learn how you can build an end-to-end modern application built with the most common technologies used today for web applications. Things start with a good foundation and so the first step will be an API built with ASP.NET Core. We will cover topics including the architecture of the API built with .NET Core, security, deployment using Docker and more.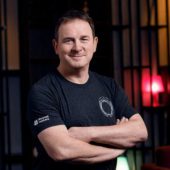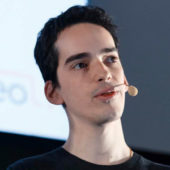 Effective Debugging in .NET (hands-on)
Studies show that 35 to 50% of the programming time is spent on debugging. Yet, this is a skill that many developers tend to neglect. In this workshop, we'll present you with a various range of debugging problems and guide you on the methodology to solve them. From the little-known features of Visual Studio to the powerful capabilities of WinDbg, we'll explore a wide variety of tools and help you pick the right one for the right situations.
PRE-CON AGENDA (WEDNESDAY, OCTOBER 23rd)
08:00 – 09:00 | Registration, coffee, cakes
09:00 – 13:00 | Workshop session (with coffee breaks)
13:00 – 13:45 | Lunch
13:45 – 17:00 | Workshop session (with coffee breaks)
EXPO XXI is a modern place on the map of Warsaw,
professionally prepared to all kind of special events.
Annually, EXPO XXI is visited by hundred thousand people.
All prices are net prices. VAT at 23% applies to all registrations. Available payment methods: Bank transfer / PayPal.
Payment by PayPal incurs a 3% surcharge added to your registration price.
What's included in the price?
2 days full of great technical content delivered by amazing speakers
Conference goodie bag
FREE conference T-shirt
FREE conference after-party
Tasty food, including full lunch and coffee breaks throughout the day
Full access to conference materials (videos and presentations)









We will host about 2000 attendees at .NET DeveloperDays.
If you would like to speak to them, get to know them a little better and present your company to a wider audience, take a chance and become a .NET DeveloperDays Partner!
We have three standard sponsorship packages but we are also ready to offer you more bespoke packages. The number of available packages is limited, so please book early!
Please fill in the following form and we'll contact you immediately.
We would like to inform you that the controller processing personal data of the participants of trainings and conferences is the company Data Master sp. z o.o. (hereinafter referred to as: the Company) with a registered office in Wrocław (53-333) at ul. Powstańców Śląskich 2-4, REGON: 022121927, NIP: 8971789230, KRS: 0000458822.
Frequently Asked Questions
What is this conference about?
The conference is about software development using .NET Framework. At the conference, you will hear about programming languages, technologies, tools and practical problems that every person working with .NET can encounter.
Topics of sessions include C#, F#, Visual Studio, ASP.NET, Xamarin, architecture, project management and related. Full agenda will be available soon.
When?
.NET DeveloperDays main conference takes place on October 24-25, 2019 (Thursday – Friday), with full-day pre-conference sessions (optional) taking place on Wednesday, October 23th.
Where?
.NET DeveloperDays will be held in XXI EXPO in Warsaw, at Prądzyńskiego 12/14. Visit the venue page for more information about the venue.
I haven't received a verification email. What should I do?
Please check Spam folder, next verify anti-spam settings of your inbox. If you didn't find an email, try new registration using another e-mail address.
My company is VAT registered in EU. Do I have to pay VAT on my registration?
Since the place of service delivery is in Poland, we have to charge VAT on top of the net amount and the "reverse charge" scheme does not apply in this case (it's different from export of services or goods to another EU country). You can, however, reclaim the paid VAT from Polish tax authorities under EU VAT return scheme. More on that here: http://europa.eu/youreurope/business/vat-customs/refund/index_en.htm.
I haven't received any confirmation that I'm registered for the conference. Can I arrive to Warsaw without any fear?
The electronic ticket, that you problably received on your e-mail inbox, is the confirmation of participation in the event. If you lost it, don't panic – we'll send tickets to all Attendees the few days before the event. Even if you were absent at the list of attendees, you would take part in the event after quick payment at the service desk.
Can I pay by credit card?
You can pay by credit card via PayPal. During registration please choose PayPal as your payment method and send your payment via PayPal to the e-mail address indicated on your proforma invoice.
In what language will the sessions be presented?
The official conference language is English. All conference sessions will be presented in English
I need a visa to enter Poland. Can you help?
Sure! As soon as you register and pay for your participation in the conference, contact us and we will prepare a visa invitation letter for you. After registration and payment, please contact us for your visa invitation letter. We will need your full name, date of birth, nationality and passport number. In the unlikely case that your visa application is refused, we will refund your conference fee in full (requires a consulate statement denying visa).
How do I get there?
Warsaw is very well connected, both within Poland as well as internationally. Warsaw has two major airports: Okęcie Airport which serves traditional airlines flying to a huge number of destinations within Europe, and Modlin Airport (located 35km from the city center) which serves low-cost airlines flying to destinations in Western Europe.
Should I enroll for particular sessions?
No, conference sessions don't demand additional enrollment. However, if you are registered for one of full-day training sessions on October 23, you are assigned to this session. Change of full-day training session that you are registered for is possible not later than 14 days before the event, using a user panel of registration system.
I can't go to the event, but there's a person who would like to attend the event instead of me. What should we do?
Please log in to your account in registration system and click the "Edit registration" button. Make all necessary changes, next click "Save" and confirm. Both you and new Partcipant will receive the e-mail confirmation. Prepare the following information:
– first name, last name (of new Participant)
– email address
– T–shirt size
– participation in conference party (no/alone/with accompanying person)
– current job position
– job experience
When will my company receive a paper invoice?
According to point IV.4 of the Regulations available at registration system, we don't send paper invoices. According to Polish law, unsigned invoice has the same importance as signed – thus, in order to get paper invoice, it's enough to print the electronic version of it.
Can I park my car at the venue?
Yes, there is a paid parking lot at the venue.
Will the registration be open after the keynote starts?
Yes – registration will be open almost all day – till 5 p.m.
Is there a place where I can leave my luggage during the conference?
The venue has a cloakroom available all day.
Will there be a live streaming of the event?
No, we will not be streaming the event live. However, most of the sessions will be recorded and published on one of video hosting platforms at a later date.
Will there be WiFi available?
Yes, we will have a WiFi available for the conference attendees.